Old Ordnance Survey Maps of Edinburgh
These are the maps we publish for Edinburgh and Midlothian. Each map includes an introduction.
They are available through our On-line Mapshop
The County of Edinburgh was renamed Midlothian in 1921. In 1975 it was divided into 2 Districts and in 1996 these became 2 unitary councils, City of Edinburgh and Midlothian.
See This Page for a summary of the county's local government history.
---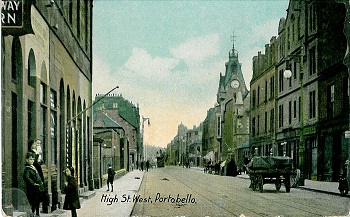 These maps are all taken from the OS 25" maps and reduced to a scale of approximately 15 inches to the mile.
The following was transferred to City of Edinburgh District in 1975:
You might find this index map useful.
---
Edinburgh Large Scale Plans: The following maps are taken from the still larger scale 5' or 1:1,056 town plans and reduced down to a scale of a yard to the mile. They cover quite small areas, but show them in wonderful detail, even including the interiors of some public buildings.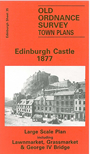 ---
Most maps in the Godfrey Edition are taken from the 25 inch to the mile map and reduced to about 15 inches to the mile. For a full list of maps for Scotland, return to the Scotland page
You can order maps direct from our On-line Mapshop.
This list shows all our maps for the county. We try to keep a full range in print but inevitably some titles fall out of print from time to time. These are noted in our On-line Mapshop.
---
Alan Godfrey Maps, Prospect Business Park, Leadgate, Consett, DH8 7PW. Tel 01207 583388
---
The Godfrey Edition / sales@alangodfreymaps.co.uk / 25 Sept 2017