Old Ordnance Survey Maps of Blackpool
---
We have a range of detailed maps for Lancashire towns and we also cover the whole county at the Inch to the Mile scale. Here are the details of those for Blackpool.
All maps are available from our On-line Mapshop.
Blackpool became a unitary authority in 1998, but remains in Lancashire for ceremonial and some other functions
See the Lancashire or Blackburn pages for other towns in Lancashire.
---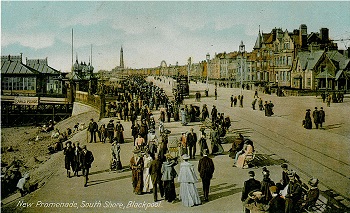 These are the maps we publish for Blackpool: