Old Ordnance Survey Maps of Blackburn
---
We have a range of detailed maps for Lancashire towns and we also cover the whole county at the Inch to the Mile scale. Here are the details of those for Blackburn & Darwen.
All maps are available from our On-line Mapshop.
Blackburn & Darwen became a unitary authority in 1998, but remains in Lancashire for ceremonial and some other functions
See the Lancashire or Blackpool pages for other towns in Lancashire.
---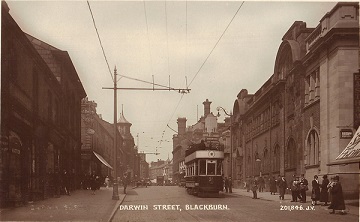 These are the maps we publish for Blackburn & Darwen: