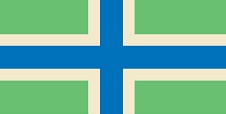 Old Ordnance Survey Maps of Gloucestershire
---
This page summarises the local government organisation of Gloucestershire since 1889.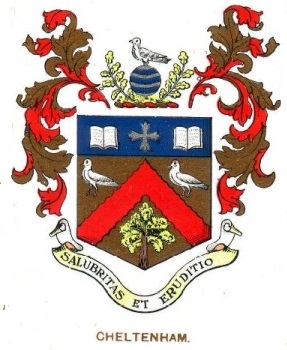 Gloucestershire County Council was formed in 1889, and in 1894 a network of boroughs, urban district and rural district councils was formed across the county.
The geographical county of Gloucestershire had three Municipal Boroughs dating back to 1836 (or earlier): Bristol, Gloucester and Tewkesbury. Cheltenham became a Municipal Borough in 1876. However Bristol, which included parts of Somerset, had been a county in its own right since 1373, and a city since 1542. It and the City of Gloucester both became County Boroughs in 1889.
From 1894 there were also 14 Urban Districts: Awre*, Charlton Kings, Cirencester, Coleford*, Horfield, Kingswood, Nailsworth, Newnham*, Stapleton, Stow on the Wold*, Stroud, St George, Tetbury*, and Westbury on Severn* Urban Districts. Mangotsfield Urban District was created in 1927. Stapleton UDC and St George UDC were absorbed by Bristol in 1898, and Horfield UDC in 1904. Urban Districts had similar powers to Municipal Boroughs but lacked the right to elect mayors or aldermen.
In 1935 there was some reorganisation and those UDCs marked * were abolished, and absorbed by neighbouring Rural Districts.
From 1894 there were also 22 Rural District Councils covering the areas outside the major towns, but these had less powers. Initially most RDCs were based on the Unions, met at the Workhouse, and had the Guardians serving as councillors. These were: Barton Regis (abolished 1904), Campden*, Cheltenham, Chipping Sodbury*, Dursley, East Dean & United Parishes*, Gloucester, Lydney, Marston Sicca (abolished 1931), Newent, Northleach, Pebworth (abolished 1931), Stow on the Wold*, Stroud, Tewkesbury*, Thornbury, Warmley, West Dean, Wheatenhurst*, Winjchcombe* Rural Districts.
There was reorganisation in 1935 when the RDCs marked * were abolished, and absorbed by adjacent councils. Three new Rural Districts were formed: East Dean, North Cotswold, and Sodbury Rural Districts.
---
In 1974 there was major reorganisation and all boroughs, UDCs and RDCs were abolished. The northern and central part of the county became a two-tier authority with Gloucestershire County Council and 6 Districts: Cheltenham, City of Gloucester, Cotswold, Forest of Dean, Stroud, and Tewkesbury.
The southern part of the county, together with Bristol, became part of a new County of Avon. This had 6 Districts: Bristol, Kingswood and Northavon from the Gloucestershire side, Bath, Wansdyke and Woodspring from the Somerset side. The Bristol district comprised the former City of Bristol area, Kingswood was created with the merger of Kingswood UDC, Mangotsfield UDC, and Warmley RDC. It was given Borough status in 1987. Northavon was created with the effective merger of Sodbury RDC and Thornbury RDC.
In 1996 the County of Avon was abolished. Bristol became a unitary authority in its own right. Kingswood and Northavon districts were merged to become South Gloucestershire, a unitary authority, though within Gloucestershire for ceremonial mpurposes.
---
For a list of Gloucestershire maps go to the Gloucestershire or Bristol pages. For a full list of English maps, return to the England page
You can order maps direct from our On-line Mapshop.
---
Minor changes are not listed here, but please advise us of any significant errors or omissions.
---
Alan Godfrey Maps, Prospect Business Park, Leadgate, Consett, DH8 7PW. Tel 01207 583388
---
The Godfrey Edition / sales@alangodfreymaps.co.uk / 24 October 2016